What is Vet Cold Laser Therapy?
Cold laser therapy uses low-intensity laser or light-emitting diodes (LEDs) to help relieve pain, stimulate and enhance cell function, and improve healing.
Therapeutic lasers work by targeting single wavelengths of light that are shown to improve the symptoms of arthritis and other painful conditions significantly. 
Veterinary laser therapy sessions are short, aren't scary or painful for your pet, and can help your dog or cat to begin feeling better – all great advantages for your pets!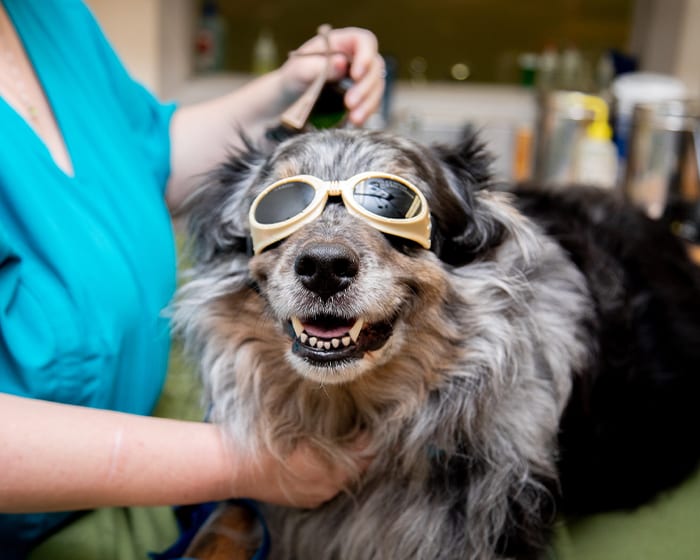 Cold Laser Therapy for Dogs & Cats
At Lake Norman at Mooresville Animal Hospital we have been seeing a lot of success when it comes to our multi-varied approach to treating your pet's arthritis, especially with therapeutic lasers for arthritis management.
With cold laser therapy, we can provide our patients with a non-invasive and non-surgical treatment to help them move more freely with less pain and a greater range of motion.
Cold laser therapy for arthritis can be used as a stand-alone treatment or as one element of your pet's treatment plan.
Benefits of Cold Laser Therapy
Increases wound healing
Accelerates mitochondrial cell metabolism
Reduces inflammation and associated pain
Enhances neovascularization
Increases blood perfusion
Reduces edema (swelling)
Encourages bone healing